Karasin says Georgia and Russia have "red lines" they will not cross
By Ana Robakidze
Thursday, July 16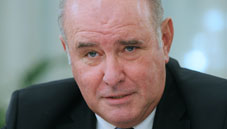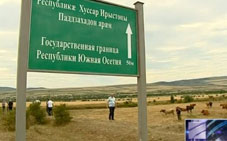 Russian Deputy Foreign Minister Grigory Karasin says Moscow and Tbilisi have their own red lines and are not willing to cross it. Speaking to Ria Novosti, Karasin said Georgian side is not ready to restore diplomatic relations with Russia, while Russia is not going to compromise on independence of South Ossetia and Abkhazia.
According to Karasin it is easier for the parties to negotiate on trade, cultural and humanitarian issues.
"The new government, led by Bidzina Ivanishvili, expressed its readiness to take steps to improve relations with Russia, which had been turned into a very deep crisis by the efforts of the Mikheil Saakashvili regime. At the beginning of the dialogue I felt that each side had their own "red lines". For Russia the historic Acts of Independence of South Ossetia and Abkhazia are nonnegotiable, while Tbilisi is not ready to review its decision on suspension of diplomatic relations," Karasin told TR.
The Russian diplomat is sure some political forces in Georgia are against the normalization of diplomatic relations between the two countries.
"Everything that took place in the recent days, in my opinion, is a direct provocation aimed against normalization of relations…Therefore, forces do exist in Tbilisi that categorically do not want to normalize relations with the Russian Federation, South Ossetia and Abkhazia." Karasin told media on July 15, before his meeting with the Georgian diplomats in Prague.
Russia and Georgia have never enjoyed positive diplomatic relations but the recent developments in the occupied regions of South Ossetia created many questions over the effectiveness of Geneva and Prague talks, which are the only formats the parties use to negotiate.
On July 10th Russian occupation forces installed additional border signs over the administration line between Georgian controlled territory and the occupied region of Tskhinvali, therefore claiming even an even larger portion of Georgian territory under their control.