Rustavi 2 appeals the seizure of company assets
By Ana Robakidze
Wednesday, August 12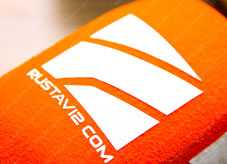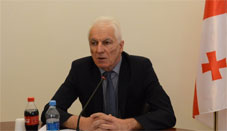 Rustavi 2 TV appeals the court's decision, which seized the company assets.
Representatives of Rustavi 2 TV have addressed the court and requested the case files to be forwarded to them.
The assets were frozen on August 7th, after the company was sued by the former owner, businessman Kibar Khalvashi, who wants his shares back, as claims he was forced to give away his property.
The company lawyer, Tamta Muradashvili says the circumstances the court's judgment was based on are very ambiguous.
"To cut it short, the lawsuit is ridiculous and the judge's verdict is shocking. The first part of the lawsuit deals with copyrights. Kibar Khalvashi claims to be the creator of the company logo as well as the author of projects as "The last Hero", "GeoBar" and "Ford Boyard", which is really hilarious, as these shows are international projects and those who have even a day worked in television, or watched TV, know that this is international format of the licensed projects and he asks for 500 thousand US dollars compensation from the company," Muradashvili said in the interview on August 10.
Many speculate that the court hearings against Rustavi 2 are nothing but a politically motivated process. Politicians from the United National Movement opposition party claim former Prime Minister Bidzina Ivanishvili has ordered the attack on the TV Company.
"This is his (Bidzina Ivanishvili's) direct order, implemented by the government. It is so sad that the judiciary is also involved in the process," Sergo Ratiani from the UNM said.
State officials deny all accusations and say the court is independent in its decisions. The head of the Budget and Finance Committee of the Parliament Tamaz Mechiauri also commented on the case and said it is a great example of how disputes should be dealt with.
"I refrain from making political statements, and I shall wait for the court's final decision," he said.