Asian Infrastructure Investment Bank Founding Members to Meet in Tbilisi
Monday, August 24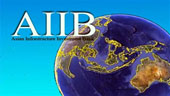 Founding members of the China-initiated Asian Infrastructure Investment Bank (AIIB) will hold a two-day meeting in the Georgian capital Tbilisi next week to discuss establishment and operation of the bank.
Officials from 57 countries are also expected to elect the AIIB's president during the gathering.
Georgia signed the AIIB's articles of agreement in Beijing in late June along with 49 other countries; Malaysia signed the agreement on August 21. The agreement is open for signing by six remaining founding members until the end of this year.
China is the largest shareholder in the AIIB with up to 30%, followed by India and Russia; Georgia will hold 0.05%. The bank, which will be headquartered in Beijing, will initially have an authorized capital stock of USD 100 billion.
The Georgian Finance Ministry said on Saturday that the gathering in Tbilisi will also be an opportunity for holding bilateral meetings between Georgian leadership and China's deputy finance minister Shi Yaobin, who is now also a permanent chair of the chief negotiators' meeting. PM Irakli Garibashvili and other Georgian government officials will also hold bilateral meetings with Jin Liqun, who now leads AIIB's interim secretariat and who has been nominated by China as its candidate for the president of AIIB.
(Civil.ge)