Caucasus Online says selling the Black Sea cable is not on agenda
By Messenger Staff
Tuesday, February 9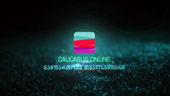 "The sale of the Black Sea cable and its land infrastructure arenot the subject of any negotiations,"Georgia's online provider Caucasus Online said in response to the statement of an opposition leader concerning the sale of thefibre optic cable to a Russian company.
"Due to high public interest, we would like to clarify that at this stage Caucasus Online has negotiations with several major telecommunications companies, including VimpelCom and MagtiCom, on the purchase of a retail segment.
"The process is transparent and the list of the company's assets - which may be sold - has been sent to the Georgian National Communications Commission, as required by the provisions of the Commission. The list does not include the Black Sea cable and therefore it is not a part of the commercial deal," says the statement.
The leader of the Free Democrats opposition party, Irakli Alasaniam has stated that the strategic optic fibre cable may be sold to Russia. As Alasania said, the government is working on the alienation of the cable, which grants Georgia access to the Internet.
Alasania called the information 'alarming' and demanded an explanation.
"Negotiations are underway on the alienation of the strategic fibre optic cable, which is linked to Europe and which gives the Internet to Georgia. It should be noted that until recently, it was owned by a Georgian company, and we have information that it will likely be purchased by a Russian company, VimpelCom.
"This information is so important for our country's security that it needs the National Regulatory Commission to give an explanation. In today's world, the risk of cyber-attacks is so big that it is very alarming information," said Alasania.
It is worth noting that the VimpelCom company also operates in the occupied territory of Abkhazia.
It is a profound relief that the fibre optic cable is not at risk, as selling it to another country - especially the Russian Federation - would be extremely risky for Georgian security.