Georgia interested in increasing purchase of Azerbaijani gas - expert
Tuesday, February 23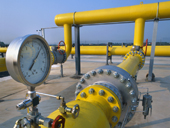 There is no alternative to Azerbaijani gas for Georgia, considering its affordable price and the fact that Azerbaijan is the country's strategic partner, Lasha Dzebisashvili, a professor at the University of Georgia, told Trend.
"Gas purchases from Azerbaijan are more favorable [than purchase from other suppliers] for Georgia," he said. "If SOCAR [Azerbaijan's State Oil Company] is able to supply additional gas to Georgia, then I do not see a sensible alternative to Azerbaijani gas.
"However, if Azerbaijan refuses to increase the supply to meet Georgia's growing needs in gas during the winter season, the current deficit will be reimbursed by supplies from other sources, such as Iran," said Dzebisashvili.
Earlier, the Managing Director of the National Iranian Gas Export Company (NIGEC) Alireza Kameli said that Tehran and Tbilisi conduct negotiations about the supply of 200 million cubic meters of the Iranian gas to Georgia.
"The infrastructure for the supply both through Azerbaijan and Armenia exists. But the admissibility of these gas prices is an important question," said the expert.
"Considering the prices for the Iranian gas, transportation and transit, this idea becomes highly questionable," he explained.
In addition, Dzebisashvili noted that gas production in Iran is mainly carried out in the country's southern regions, while supplies to Georgia would have to be delivered from the north.
(Trend.az)