European Investment Bank offers €45 million to SMEs in Georgia
Tuesday, May 31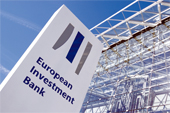 The European Investment Bank (EIB) is lending €22.5 million to Georgia in a bid to finance small and medium-sized enterprises (SMEs) and middle capitalisation companies (midcaps) engaged in trade and commerce in the country.
This will be the first tranche of an approved loan of €45 million to one of the leading banks in Georgia, Bank Republic.
The money will be used to provide access to finance for investment and working capital needs for SMEs and midcaps, announced the EIB.
A strong SME and midcap sector is of crucial importance for Georgia's economic growth, employment and political stability. EIB funds provided on favourable terms will improve access to finance for companies that mostly face difficulties in financing their activities," said László Baranyay, EIB Vice-President responsible for lending operations in the Eastern Partnership countries.
This opportunity was highly relevant in the context of the European Union-Georgia Association Agreement (AA), which includes a Deep and Comprehensive Free Trade Agreement (DCFTA), the EIB announced.
In total EIB lending commitments in Georgia amounted to some €820 million, including projects supporting urban reconstruction following last year's devastating floods and for improving the country's critical infrastructure.
Besides supporting SMEs and midcaps, the EU Bank has also financed projects in Georgia in the transport, water and energy sectors.
(Agenda.ge)