EBRD Gives $100m Loan to MagtiCom to Fund Caucasus Online Deal
Monday, July 18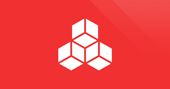 The European Bank for Reconstruction and Development (EBRD) has allocated USD 100 million as part of a loan for one of Georgia's largest telecom operators, MagtiCom, to finance the acquisition of fixed-line broadband internet network platform from the country's second-largest internet service provider Caucasus Online.
MagtiCom and Caucasus Online signed an agreement in late May, according to which the former will buys the latter's assets including infrastructure, equipment and network necessary to provide Internet, telephone and IPTV services to customers. MagtiCom said that the transfer of assets will be finalized in August.
MagtiCom, a mobile phone operator, is a leader on Georgia's pay-TV market with its direct-to-home satellite service, MagtiSat, while Caucasus Online is the second biggest IPTV service provider.
The deal does not include all of the Caucasus Online's assets – the company will remain in control of 1,200 kilometre undersea fiber-optic cable that runs across the Black Sea.
The EBRD said that its loan to MagtiCom will help the company offer better and higher-speed internet services to its customers across the country, especially outside Tbilisi which suffer from a lack of telecommunications.
"Georgia is a growing economy wherein rural areas need greater connectivity, and this project is yet another example of the EBRD's efforts to support economic inclusion in the country," said Bruno Balvanera, EBRD Director for the Caucasus, Moldova and Belarus.
Since last year, along with MagtiCom, Caucasus Online - owned by offshore registered companies - was also negotiating the sale of its assets with Georgia's two other major telecom operators; Silknet, the largest internet and IPTV service provider, and Beeline, a mobile phone operator in which Russia's VimpelCom holds controlling stakes. At one point, Beeline appeared closer to striking deal, but Caucasus Online announced in March 2016 that it was intending to sign a contract with MagtiCom.
MagtiCom is owned by two companies registered in Delaware in the United States; among its main beneficial owners are Giorgi Jokhtaberidze, son-in-law of Georgia's late former president Eduard Shevardnadze, and the family of the late tycoon Badri Patarkatsishvili.
(Civil.ge)