PM Announces Mini Cableways in Georgia's Mountainous Villages
By Tea Mariamidze
Thursday, February 8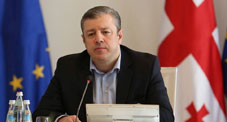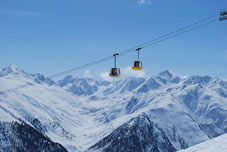 Prime Minister Giorgi Kvirikashvili says mini cableways will be arranged in Georgia's mountainous villages.
The PM made the statement at the Cabinet session on Wednesday. According to him, the Mountain Resorts Development Company of the Ministry of Economy found a German company that produces mini cableways.
Kvirikashvili explained arrangement of such cableways does not cost much, adding a 200-300 meter long cableway costs around ˆ25,000.
"We have already launched a pilot project in Svaneti's Ushguli, Ushkhvari, Mazeri and Etseri, also in Zemo Svaneti. We have already arranged cableways in Lentekhi, Kvemo Svaneti, and they are very popular," the PM said.
Giorgi Kvirikashvili noted that new initiative will continue in other highland regions of the country where meteorological data and landscape will allow.
"It is important that small cableways will help establish a healthy lifestyle in the regions and children will have the opportunity to develop their own opportunities for future careers," he added.
The PM highlighted that mountains are Georgia's treasure, adding the state should use the country's full potential.
"In summer, we are also planning to arrange hiking and climbing tracks. Along these tracks we will arrange necessary tourism infrastructure, where locals will be employed," he added.
Kvirikashvili said the state will use the opportunities of small local investors and help them develop tourism direction.
"The mountains will enable Georgia to change the economic situation in a short period of time," he added.