Georgian Gov't Tightens Sanctions for Illegal Tree-Cutting
By Tea Mariamidze
Wednesday, February 14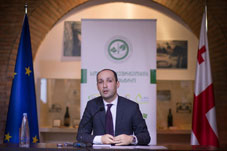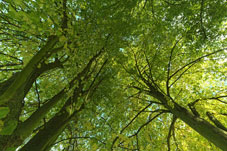 According the initiative of the Prime Minister Giorgi Kvirikashvili, the government is going to tighten sanctions for illegal tree-cutting.
The Ministry of Environment Protection and Agriculture of Georgia reports the relevant legislative amendments have already been submitted to the Parliament of Georgia.
The proposed amendments envisage criminal accountability for persons who illegally cut trees and who have already faced administrative measures before.
At the same time, the cutting of Red List trees without the permission will be subjected to the criminal liability as well.
Moreover, the amount of administrative fines will be significantly increased for damaging or cutting trees or shrubs included in the forest fund and protected areas.
Changes apply to poaching as well. If a person has already faced administrative measures for poaching, in case of repeated violations, this person will be deprived of the right to carry a hunting weapon for a certain period of time.
"We have announced uncompromising struggle to illegal cutting as well as those illegal actions that damage the environment," Minister of Environment Protection and Agriculture, Levan Davitashvili stated.
The minister spoke about the importance and functions of the Environmental Supervision Department.
"Amendments, which envisage tightening of sanctions, will help the Supervision Department in its work. Enhanced sanctions will make environment protection measures more effective," he added.
Employees of the Environmental Supervision Department are patrolling for 24 hours and detain illegally obtained natural resources.