Car Export from Georgia Increased in 2017
By Tea Mariamidze
Thursday, February 15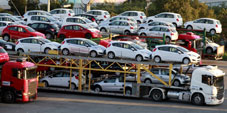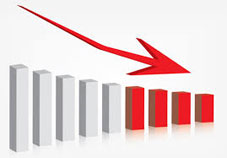 After several years of sharp fall, exports of motor cars from Georgia increased by 88.5% in 2017. According to the data of National Statistics Office of Georgia (Geostat), last year 29.357 cars were exported, which shows 13.7 thousand more vehicles than the data of 2016. Armenia, Ukraine and Azerbaijan are the top three exporter countries.
As for the total cost of exported cars in previous years, the statistics looks as follows:
2013 – Export of cars from Georgia amounted to $703.9 million
2014 - $517.7 million
2015 - $179.6 million
2016 – Car export from Georgia was worth of $166,633.
Moreover, in 2016, majority of cars were exported to Armenia - 8,683 cars, followed by Russia - 1,824 cars and Ukraine - 1,665. As for Azerbaijan, 1,330 cars were exported there in 2016, 625 in Switzerland and United Arab Emirates - 437 cars.
In 2017 the total value of exported cars from Georgia amounted to $234,884.9.
The leading exporting country was again Armenia - 14,367, where the number of exported cars was almost doubled compared to 2016. Armenia is followed by Ukraine - 6,186 cars, Azerbaijan - 4,555 and Russia - 2,717 cars.
Despite the relatively positive export experience in 2017, part of the Georgian auto importers expect that car import will decrease this year. The main reasons for this are the regulations that have been launched in the neighboring countries since 2018.
Nikoloz Rostiashvili, Manager of the company RST International, says that since January 1, 2018, following the decision of the Azerbaijani government, tariffs of the customs clearance have increased and in Armenia, since 2018 it is forbidden to import, buy or sell right-hand drive cars.
"This means the demand on cars from these countries will decrease. This field has become unprofitable. In my opinion, the state has the wrong policy and this might have caused the problem," he added.
However, Giorgi Surguladze, the Director of the Caucasus Auto Import, has positive expectations for car export this year. According to him, Georgia has become a hub in the direction of re-export of cars in the region.
"In 2017, a large number of cars were exported in Azerbaijan and I hope that this figure will be maintained in 2018 as well. As for Armenia, it is a middle ring between Georgia and Russia. They import cars from us and after six months they sell them in Russia," Surguladze stated.