Georgia's Finance Minister Presents Six New Initiatives
By Tea Mariamidze
Thursday, February 22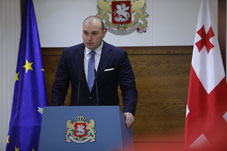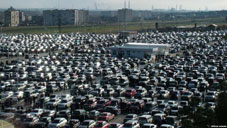 Georgia's Minister of Finance, Mamuka Bakhtadze presented six new initiatives on February 21, which, according to him, will promote country's development:
1. Taxation system of charity organizations, LEPLs and AAPs will be transformed into the so-called Estonian Model, which means they will be free of profit tax.
"Within the initiative, these organizations will have more funds to make internal investments, which should be clearly reflected on the quality of their work," the minister added.
2. From January 1, 2017, the value-added tax has been attached to the advance payment. According to Bakhtadze, this practice will be abolished and replaced by a simpler one.
3. Provision of technical services to the aircraft within the state border of Georgia will be free of value-added tax (VAT).
The minister highlighted that this is a very important component of the EU Free Trade and Association Agreement.
"This initiative will encourage Georgia to become a regional hub for air transportation and at the same time, it will contribute to the scope of the activities of those companies that are exporting the service," he stated.
4. The government will simplify rules for re-exporting motor cars. Bakhtadze explained that in case exported cars will be re-exported in 90 days, the government will reimburse 100% of the paid excise in 15 days. Before this, the state used to reimburse only 50% of paid excise.
"This is a very important initiative that will strengthen Georgia's position in this business sector. We think that as a result of this initiative, the competitiveness of our entrepreneurs in this field will be further strengthened," the Finance Minister claimed.
5. Disabled people, who export the cars for their personal use, will be free of excise tax.
Bakhtadze said such a decision was made because as a rule, the market value of adapted vehicles is very high and discharging similar cars from the excise taxes will help Georgian citizens, who are disabled, to buy such vehicles for themselves.
6. The income tax reform period has been delayed until January 1, 2023 for the financial sector.
According to the minister, the decision was made after active consultations with the International Monetary Fund and Georgia's finance sector.
"In parallel we are working very actively on the capital market reform and we think that the Georgian financial sector will have an important opportunity to demonstrate its capabilities in this direction," Georgia's Finance Minister told reporters.