Gov't Tries to Legalize Georgians' Illegal Labour Migration
By Gvantsa Gabekhadze
Friday, March 2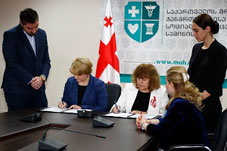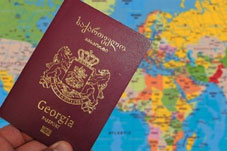 (TBILISI)--The Government of Georgia and the Ministry of Labour are negotiating with international organizations and countries to help Georgian illegal labour migrants legalize their jobs, the Ministry of Labour, Health and Social Affairs has stated.
The ministry has signed an agreement with the International Organization for Migration (IOM) to regulate and manage labour migration of Georgians.
The ministry claims that they are holding talks with three European countries, they refused to name, to let Georgians' work abroad legally and after some time help the people return back to the homeland with higher prospects of employment.
"Through the partnership between Georgia and European nations illegal labor migration from Georgia will be legalized, which will reduce risks related to illegal employment abroad," the ministry reported.
The deals will protect Georgians' labor rights abroad and enhance economic and social ties between Georgia and the countries employing Georgian migrants, the ministry says.
"The agreements will decrease demographic and socio-psychological problems caused by long migration. When returned back the people will have higher chances to use their knowledge and experience to have good incomes and benefit the local economy," the ministry stated.
The ministry claims that legalizing illegal labour migration of Georgians will reduce risks for the Georgia-EU visa free deal signed in March 2017, enabling Georgians stay in the Schengen zone for 90 days within any 180-day period.