GD Official Detained for Bribery Sent to Pre-Trial Detention
By Gvantsa Gabekhadze
Monday, March 5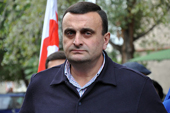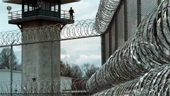 (TBILISI) - The Tbilisi City Court has sent the Georgian Dream ruling party deputy in Tbilisi City Assembly, detained for taking of large amount of bribe, to pre-trial detention.
The detainee, Temur Gorgadze, who is the Georgian Dream Krtsanisi majoritarian deputy, refuses the charge and says that he has never taken any bribe.
Lawyer Giorgi Kumsiashvili announced that the courtís verdict on the pre-trial detention will be appealed.
Georgiaís State Security Service announced about the detention last week.
The Security Office reported that Gorgadze demanded from a citizen of Georgia 7,000 USD as a bribe and in return promised to release his relative from custody through the pardon council.
The office stated that on February 28, 2018, Gorgadze took the partial amount of the sum - 3,500 USD - in advance from the citizen, when he was detained by the officers of Anti-corruption Agency of the State Security Service of Georgia.
Gorgadze faces 7 to 11 years of imprisonment.
The previous such case concerned the Tbilisi City Hall employee Otar Abesadze, who was also detained for taking bribe.
However, after series of statements and conclusions about his health condition, Abesadze was released from pre-trial detention.