Georgian Journalist to Head Night Tbilisi Development Concept
By Tea Mariamidze
Thursday, March 8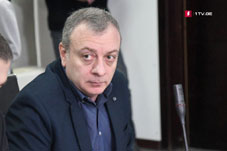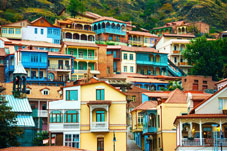 Georgian TV and radio presenter, film director, producer and musician Sergi Gvarjaladze will lead Night Tbilisi Economy Concept, which envisages promotion and development of the night capital.
Gvarjaladze in the role was presented by the Mayor of Tbilisi, Kakha Kaladze on March 7. According to the mayor, Gvarjaladze is an experienced manager and a professional.
The mayor of Tbilisi talked about the importance of the night economy. He said that the program supports medium and small business development.
"This is an important direction. This is a novelty and in many modern countries this direction is very well developed and I think it should be launched in Tbilisi as well," Kaladze said.
Gvarjaladze also delivered speech saying his main responsibility will be to connect state agencies and commercial institutions.
"We will promote night economy which will promote development of small and medium businesses," he said.
The Head of the Night Tbilisi Concept explained that the project includes revival of the capital from 6pm to 6am and support of night facilities.
Night Tbilisi Concept was the part of the pre-election campaign of Kakha Kaladze, who stated promotion of nightlife in the capital would make the city full of life and would bring additional income to the state budget.
The mayor also said that active nightlife would create additional jobs for Tbilisi residents.
He added that Public transport will serve Tbilisi residents during night hours too.
The mayor explained that Tbilisi will have a safe nightlife where noisy and quiet zones will be divided from each other.