PM Introduces New Tax Initiatives
By Tea Mariamidze
Thursday, April 5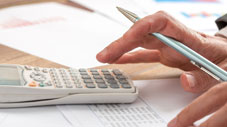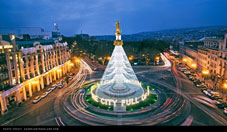 Georgian government has introduced new tax initiatives, aimed at promoting business environment in the country.
At the governmental session on Wednesday, the Prime Minister, Giorgi Kvirikashvili stated that the initiative will increase the share of small and medium sized businesses.
"The three new initiatives are really as large-scale and innovative as already initiated reforms," the PM said and explained that the first initiative envisages exempting entrepreneurs from any additional bureaucracy-related challenges.
"Instead of five tax documents, the entrepreneurs will be required to present only one tax document. Our entrepreneurs will be able to get rid of a huge bureaucratic burden and they will not spend much resource on the documentary turnover as they spend today," he added.
According to Kvirikashvili, the second initiative the government simplifies the procedures of purchasing products from local entrepreneurs, people living in the village and small farmers. The PM believes that businesses should be promoted to buy Georgian products easily.
"Local products should be maximally presented in small hotels or family guest houses in order to promote locally produced goods," he noted.
As for the third initiative, it aims at turning Georgia into a regional financial center. According to the PM, this initiative will allow foreign investors to register their companies online in Georgia, open bank accounts and also manage their companies online outside Georgia.
"I'm sure this initiative will be a very important new source of income for our country and we will allow us be established as an international financial center not only in the region but abroad as well, " said Kvirikashvili.
The Prime Minister noted that the initiative was preceded by in-depth discussions of the economic team of the government and the parliamentary majority, adding such coordination will continue.
In March the government declared that tax for small and medium entrepreneurs would be reduced five times, which aims to support businesses in Georgia and increase the share of small and medium sized business in the country's economy.