Majority MP Calls for Anti-Obesity Regulations
By Tea Mariamidze
Thursday, May 3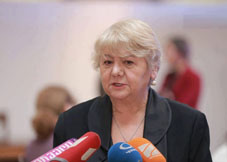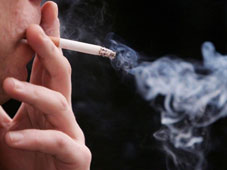 Ruling Georgian Dream (GD) lawmaker Guguli Maghradze, who is the author of bill on smoking restrictions, that took effect on May 1st in Georgia, says new regulations should be imposed in order to prevent weight gain in people, and most of all in youth.
The MP made the statement in her interview with the program Narrative of Women.
Maghradze said Obesity is an acute problem not only in Georgia but in the whole world, adding she will be pleased to get involved in setting up the regulations that will reduce the risks of developing the disease in people.
"I do not want to scare people, but some regulations are needed because obesity causes irreversible harm to health," she stated.
Maghradze added that one of the ways to avoid obesity in children and youth is to monitor food, sold at schools and to impose regulations on sweets.
As for the recent tobacco ban, initiated by the MP last year, it prohibits smoking in all enclosed areas, with the exception of houses, psychiatric clinics, penitentiary facilities and casinos.
Smoking of cigars is only allowed in cigar-bars where food products must not be sold.
Moreover, smoking ban applies to electronic cigarettes and Hookah as well, which are not admitted in restaurants and bars from May 1.
Legal entities, which violate the ban and let people smoke in closed buildings, will be fined GEL 500 and if repeated, the fine will be doubled.
As for ordinary citizens, in case of violations, they will face GEL 50 fine but if repeated, they will be fined 100 GEL. However, if a person smokes on land public transport, the violator will be fined 100 GEL.