Future of Georgia – Cooperation with Iran?
By Levan Khutsishvili
Friday, May 11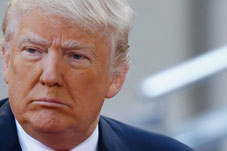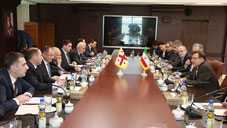 On May 7, First Vice Prime Minister of Georgia, Minister of Economy and Sustainable Development Dimitri Kumsishvili visited Iran for a one-day working visit and had a meeting with Minister of Foreign Affairs of Iran Mohammad Javad Zarif, the Minister of Economic Affairs and Finance Massoud Karbassian, the Minister of Roads and Urban Development Abbas Ahmad Akhoundi and the Minister of Petroleum of Iran, Bijan Namdar Zangeneh.
Representatives of two countries discussed possibilities in bilateral economic relations, energy direction, and development of cooperation in regional projects.
"We agreed on developing the bilateral and regional economic cooperation with Iran. Cooperation in multilateral economic direction will contribute significantly to the development of the trade and economic relations between Georgia and Iran," said Kumsishvili.
During the meeting it was noted that although economic relations between the two countries is becoming stronger and trade turnover is increasing, the existing data doesn't exactly shows the export potential of Iran and Georgia. According to the official statistics from 2017, trade turnover between Georgia and Iran equaled to 181 million USD, which is 38% higher compared to the previous year, while the exports amounted to 76 million USD, which is 64% higher compared to the last year. As for 2018 the trade turnover and the export amount was increased by 34% and 28%.
Another main topic was cooperation in transport sphere and development of transport corridors between Georgia and Iran. The cooperation will be regional and it will also refer to the neighboring states. For example, construction of a railway crossing Azerbaijan and Iran is close to the end and once is launched, it will facilitate additional freight-flow to the South Caucasus corridor. The Iranian Minister of Roads and Urban Development Abbas Ahmad Akhoundi also offered to the Georgian side to establish and develop special logistics centers in the Iranian ports of the Persian Gulf as well as the Caspian Sea. On the other hand, it was also said that the parties will promote the increase of the trade turnover between Iran and Georgia and the Black Sea region.
Representatives of the two countries also spoke about tourism development. In 2017, the number of visitors from Iran increased by 118% while only in the first quarter of 2018, Georgia hosted over 91 000 visitors from Iran, which is by 64% higher number compared to the same period of the previous year.
This meeting and planned closer cooperation between Iran and Georgia have an international background, when the US President Donald Trump Announced that United States leaves nuclear deal with Iran. He said that this agreement has no real power and in addition, Trump noted that strict sanctions against Tehran and their partners will be launched. Relations between Iran and USA worsen every day. On the other hand, USA is Georgia's strategic partner. At the same time, Georgia is trying to have closer economic relations with Iran, speaking about the new transport corridors and new economical ties. It is not clear how US will react to Georgia's potential closer cooperation with Iran.