Kumsishvili: We had a Record-Breaking Export Increase in May
By Tea Mariamidze
Friday, June 15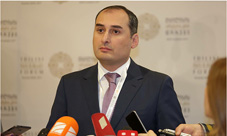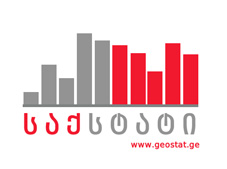 Georgia's Vice-Premier and the Minister of Economy and Sustainable Development, Dimitry Kumsishvili says Georgia saw a record-breaking export increase in May, 2018 – 50.2%.
The minister explained that there are some key factors, which promoted the growth of export. The first is the expanded geography of the countries that have signed the Free Trade Agreement with Georgia.
"The list of such countries will soon be further expanded and will include Hong Kong and other strategic markets," Kumsishvili stated.
He added that at the same time, the government is implementing business support programs that promote export-oriented production.
"In addition, we help local entrepreneurs to enable them use new markets," he said.
As the First Vice Prime Minister stated, the exports volume from Georgia is characterized by the dynamic growth since 2016. In 2017, the export was increased by 29.3% and amounted to 2,731 million USD. An increase in foreign demand for goods exported from Georgia, along with other factors, contributed to the export growth.
The National Statistics Office of Georgia (Geostat) has published preliminary results, which reads that in January-May 2018, the external merchandise trade of Georgia amounted to $4.894.82 million, 24.5% higher than the data of the same period last year.
According to the data, the value of export increased by 28%, reaching $1.284.7 million, while import grew by 23.3% and amounted to $3.610.1 million.
The trade deficit equaled $ 2.325.4 million and its share in trade turnover constituted 47.5%.