Tbilisi Hosting Conference on Labor Rights and International Standards
By Levan Khutsishvili
Tuesday, June 19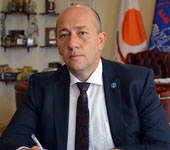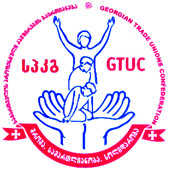 On June 18-19, Tbilisi is hosting a high-level conference on labor rights and international standards. Representatives from nine countries (Georgia, Belgium, Lithuania, Latvia, Estonia, Ukraine, Belarus, Armenia and Moldova) and representatives from the Georgian government will participate in the annual sub-regional meeting of the European Public Service Unions (EPSU).
The meeting will cover Labor Law of Georgia, Legal Status of Workers in Public and Private Sector, Trade Union Rights, Collective Negotiations Process, Promotions, Activities of Member Organizations, European Experience, Regional Problems etc.
"Information about the objectives and obstacles in social and labor relations will be presented by the Ministry of Labor, Health and Social Affairs of Georgia. The representative of the Ministry of Foreign Affairs of Georgia will make a special presentation on implementation of Association Agreement with the European Union and other important aspects of the process, such as legislation and institutional approximation, implementation of European standards and other issues.
The discussions will include topics such as prioritized issues faced by European Public Service Unions, such as EPSR and European sustainable development of 2030 agenda, gender mainstreaming, supporting activities, PSI / EPSU / ETUC campaigns: trade agreements, Fair and progressive taxation, public health right, protest against the privatization, membership growth in trade unions, prepare young leaders of trade unions, "- said representatives of Georgian Trade Unions.
The importance of the conference is underlined by the Head of the Georgian Trade Unions – Irakli Petriashvili.
"In fact, the Georgian legislation does not meet the ILO conventions, necessary to ensure safe work. Nothing has changed in Georgia...Reality is that new terms appeared and became popular in Georgia, like – Labor Safety Law and Labor Inspecting. However, there have been no fundamental changes in legislation. Still, neoliberal policy remains on the agenda - market dictatorship and market fundamentalism, " said Petriashvili.
He also noted that some positive changes have appeared in Tbilisi due to several activities of the local government. Penalties for the labor safety violation has been imposed and according to Petriashvili, it has brought positive results, as now workers use helmets, belts, constructions have fences and safety norms are reserved.
Being a potent platform to allow more conversation regarding workers' rights, including heavy works conditions along with ignored health and safety standards, a conference format allows sharing experiences of other countries that aids in implementing an effective policy to improve workers' conditions.