Georgian Wine Export Procedures to Japan Simplified
By Tea Mariamidze
Tuesday, July 10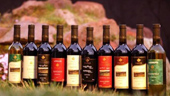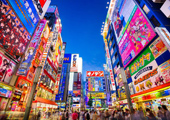 Georgia's National Wine Agency (NWA) reports that according to the decision of the Japanese government, four Georgian laboratories have been added to the list of foreign laboratories registered in Japan, which will significantly simplify the procedures for exporting Georgian wine there.
"Prior to this decision, the Japanese customs used to check and certify Georgian wine, which was related to additional costs and procedural difficulties facing Georgian wine importer companies. Eventually, it reflected on the cost of Georgian wine," the agency stated.
The NWA reports they applied to the Embassy of Georgia in Japan to solve the above mentioned problem. The Embassy requested a list of laboratories from Georgia, which would be appropriate to register in Japan.
"Afterwards, the Diplomatic Service of Japan consulted with the Ministry of Health, Labor and Welfare, in order to officially register the laboratory provided by the Georgian side in all relevant Japanese organizations and structures," the statement reads.
The following is the list of the Georgian laboratories the Japanese side added to the list of Official Foreign Laboratories:
1. Wine Laboratory" LTD
2. Norma LTD
3. MultiTest LTD
4. Expertise + LTD
Japan is one of the strategic export markets of Georgian wine, where about 130,638 bottles of wine have been exported in the first six months of 2018, which is 200 percent higher than the same period of last year.
Following the data published by NWA, 76.7 million bottles of Georgian wine were exported to 53 countries worldwide in 2017, which is 54% higher than in 2016. In 2017, Georgia sold $170 million worth of wine abroad, showing a 49% increase compared to previous years.
As for 2018 January-June period, 38.2 million bottles of wine were exported to 48 countries in the first six months, bringing the country $90.3 million.