PM Expects Economic Growth, Says Georgia will be Regional Hub
By Gvantsa Gabekhadze
Wednesday, July 18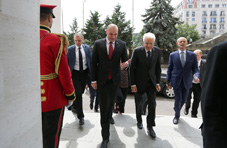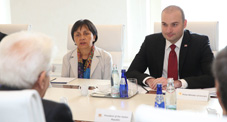 The Georgian Prime Minister Mamuka Bakhtadze says that Georgia will boost its economic growth from current annual 5 percent.
Bakhtadze claimed that the figure was calculated by foreign monetary institutions. The prime minister added that Georgia would be leader in global economic growth.
"We are expecting higher than 5 per cent economic growth this year. The forecast of foreign monetary institutions is a signal that the country has the correct economic policy. We aim to further integrate the Georgian economy into the world economy," Bakhtadze stated during the Georgian-Italian business forum on Tuesday.
The prime minister named the reason why Italian and other investors should start businesses in Georgia.
"We are carrying out projects which will boost Georgia's transit role. Investing in Georgia will provide the possibility for investors to further expand and develop their business with regional, South Caucasian and Central Asian countries," Bakhtadze said.
During the business forum Bakhtadze initiated consultations on an agreement, which concerns the protection and support of investments between Georgia and Italy.
He said that Georgia has already signed such a document with 34 foreign countries.
"Georgia and Italy should start consultations over the agreement as such a deal will further enhance trade relations between the two countries," said Bakhtadze.
The opposition believes the figures named by the prime minister means nothing when the 80 percent of the Georgian population lives in poverty.