TI Georgia Says Gov't Bought 3mln worth Russian Nivas
By Gvantsa Gabekhadze
Thursday, July 19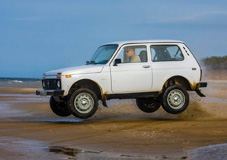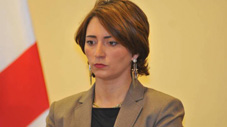 One of the most influential local NGOs-Transparency International Georgia (TI Georgia) says that over the course of past five years the Georgian government has bought 136 Russian-made cars-Nivas and paid 3 million GEL for the deal.
The NGO speaks about "non-competitive tenders," when other auto producers have not participated in procurement process since the procurer organizations had adjusted the tender documentation to Niva's specifications – very low price and quality standards.
The NGO says that the Global Motors Georgia – GMG was founded in 2011 and it started participating in public procurement from the end of 2012. This company supplies public institutions with Russian Nivas.
"It is worth mentioning that Global Motors Georgia – GMG was the only bidder in all tenders (except one procurement of Shuakhevi Municipality) it won. Only this company could propose its cars to the procurer organizations," TI Georgia says.
The NGO says that on one hand, it is good when a public institution buys cars cheaply, but, on the other hand, the quality of product should not be neglected.
"Six months or one year is quite short warranty period to request for new cars. In this case, there are grounded risks of high maintenance costs," TI Georgia says.
Studio Monitor made reportage on political connections of Gocha Rostiashvili – a founder of Global Motors Georgia – GMG. Rostiashvili is a cousin of Shalva Obgaidze - a member of Tbilisi City Assembly.
The NGO addressed the Public Procurement Agency to comprehensively study the tenders won by Global Motors Georgia – GMG in order to identify whether they were intentionally adjusted to the needs of this supplier.
TI Georgia says that the State Audit Office should study effectiveness of spending of public money on purchasing Nivas and specific amendments should be made to Georgian public procurements legislation, which will introduce certain restrictions on purchasing of Russian (occupant country's) products.