Opposition to Appeal Accumulative Pension Law
By Tea Mariamidze
Thursday, July 26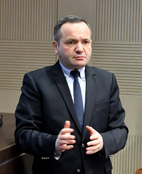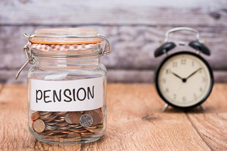 Parliamentary minority European Georgia is thinking of appealing Accumulative Pension Law, adopted by the parliament last week with the third reading.
The law envisages that all employed citizens of Georgia 40 and under will transfer 2% of their untaxed monthly salaries to the state pension fund, with another 2% to be paid by employers and 2%- by the state.
The new law applies to citizens of Georgia, foreign citizens permanently residing in Georgia, and those having no citizenship but who are employed or self-employed and receiving an income. Self-employed people will have a choice to pay into their pension or not.
After the money is transferred to the pension fund, it will be used by the State for investments within the country. When people reach pension age, 65 for males and 60 for females, they will have an opportunity to use the money, together with their state pension, which is 180 GEL at present.
One of the leaders of the European Georgia, Zurab Chiaberashvili says the participation of the employer in accumulating pension of their workers must not be mandatory, adding it is a "new tax" imposed by the state.
Chiaberashvili claims that this part of the law contradicts Georgian Constitution. According to Article 94 of the Constitution of Georgia, the introduction of a new tax or an increase in the existing tax rate is only possible through a referendum. Without a referendum the authorities can only increase excise.
"The government says that mandatory 2% contribution of the employer is not a tax as this money will be saved on the pension balance of the worker. However, it is a tax for the employer. This issue needs more analysis," the MP stated.
Moreover, Chiaberashvili says that the self-employed people, who decide not to participate in the reform, will not get 2 % money from the state, adding it is unfair as both – self-employed and state-employed people pay taxes.
"After a few years it will be obvious that only certain people will benefit from this reform. It is unfair," the MP added.
Deputy Minister of Economy and Sustainable Development Ekaterine Mikabadze stated last week in the parliament that the accumulative pension system will allow citizens save money proportional to their wages.
She added that the system will bring economic benefits as well, as it will create alternative source of financing for the development of the local market.