New Message of Support from the US
By Levan Khutsishvili
Wednesday, August 15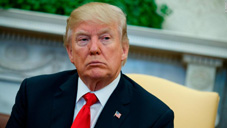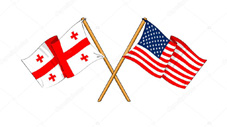 On August 13, US President Donald Trump signed the US National Defense Authorization Act, and Georgia in the context of European security, along with the Black Sea and Baltic states, is named as an ally and partner of the United States.
The Defense Authorization Act determines the priorities of the budget of the US Department in 2019. According to the official information, the budget of 2019 will be 716 billion dollars. Donald Trump stressed that America is a "peaceful country, but in case of necessity will make war and will win." Trump noted that the next year's defense budget is the largest in the past decades and gives the military forces of US a chance to "win any conflict."
There is a separate chapter in US National Defense Authorization Act on the necessity of resisting Russian aggression in Europe. According to the document, a comprehensive strategy for security cooperation should be developed and implemented, which will unite European allies and partners, especially those that are most directly threatening Russian aggression. This part of the document emphasizes the necessity of active support of Georgia's security, including lethal weapons for defensive means, which should strengthen Georgia's defense capabilities and improve its operational compatibility with NATO forces. Besides, should be increased the frequency and scale of NATO exercises in the Black Sea, Georgia and Ukraine should be actively involved in it. The US defense budget underlines the importance of active support to Ukraine and increased military aid.
"Strengthening defense capabilities of US allies and partners in Europe by the help of NATO is a key national interest for the US and serves to fulfill its obligations under the North Atlantic Treaty, which is a complex strategy for retaining Russian aggression. The document is also supporting the "open door" policy of NATO and future membership of Georgia in North Atlantic Treaty."- is written in the statement of the Ministry of Foreign Affairs of Georgia.
The Ministry of Foreign Affairs of Georgia believes that considering issues of Georgia at the legislative level in the US underlines the importance of Georgia for the national interests and security of United States of America.
After the NATO summit in Brussels, Prime Minister of Russia said that if Georgia becomes the member of NATO, a massive conflict may be provoked. And if in 2019 there will be increased scale, frequency, and scenarios of NATO training exercise in Georgia and other Black Sea countries the reaction of Russia can be destructive.