IMF Team Praises Georgia's Efforts
By Tea Mariamidze
Thursday, August 30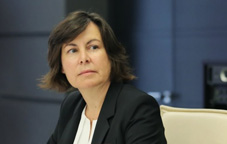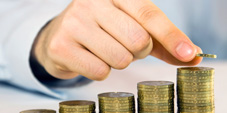 An International Monetary Fund (IMF) team, which visited Tbilisi on August 21-27 to discuss recent economic and financial developments and progress with structural reforms, finishes its visit and praises Georgia's efforts.
The President of the team, Mercedes Vera-Martin, released a statement, saying the economic activity strengthened further in the first half of 2018.
"Growth reached 5.7 percent, supported by robust external demand, remittances, and credit. Preliminary estimates suggest a better-than-expected budget performance through June. Inflation, which stood at 2.8 percent in July, has been below the end-year target (3 percent)," she stated.
She also added that with inflation expected to remain subdued, the National Bank of Georgia (NBG) started to normalize monetary policy by decreasing its policy rate by 25 basis points. Meanwhile, deposit and loan dollarization continue to decline.
"Considering the stronger economic activity, the GDP growth projection for 2018 was revised upwards from 4.8 percent to 5.5 percent," the statement reads.
Besides, it says that increased downside risks to the outlook, driven by regional developments and global trade tensions, call for building up reserves and continued exchange rate flexibility, which has served the country well; and prudent macroeconomic policies to bolster resilience to external shocks.
Moreover, the IMF welcomed the progress made by the authorities in implementing structural reforms and ongoing initiatives and stressed the need for continued efforts to support higher and more inclusive growth.
The delegation also mentioned that the Georgian authorities have established an independent pension agency and adopted regulations to implement the new public-private partnership law.
"They are also making progress toward modernizing the insolvency law and regulations to promote responsible lending. The current economic environment offers an opportunity to advance structural reforms to increase economic resilience, boost private-sector led growth, expand the economy, and improve the living standards of Georgian citizens," the statement reads.
The next visit of the delegation to Georgia is scheduled for October.