Difficulties in Georgian Construction Sector
By Vladimer Napetvaridze
Thursday, September 13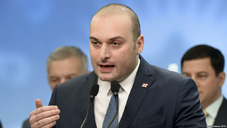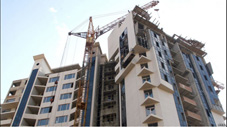 On September 12, Prime Minister of Georgia Mamuka Bakhtadze declared that there is some reduction in the construction sector and the government is going to take specific steps to improve the situation.
According to Bakhtadze, the government is working on improving the investment and business environment in the country to attract investments.
"We know that we have a certain reduction in this sector and therefore we are planning to make specific steps to attract additional investments in the construction sector. We are pleased to have investments in the real sector, as this is the sector in which we have one of the highest rates of creating new jobs. We are working hard to further improve the investment and business climate, economic, structural improvement and competitiveness of the private sector. Macroeconomic stability, ongoing reforms in the country, including tax reforms, reforms that promote small and medium businesses, free trade agreements and strengthening of foreign economic ties will further contribute to making the country more attractive for investments ", said Mamuka Bakhtadze.
Prime Minister underlined that in the second quarter of 2018 investments from foreign countries increased and reached almost $390 million that is 9.5 percent more than in the previous year.
"These figures are one more proof that we are making very effective steps regarding attracting investments. If we take into consideration some economic turbulence in the region, it is even more valuable than investors have confidence that our economy will grow even further," said Mamuka Bakhtadze.
Reduction in the construction sector can be connected to the tightened regulations in the construction field, adopted in February 2018. As a result of changes, to get permission, it is necessary to present the greening plan, the registration of the existing trees and the construction plan.
Also, if the company wants to get permission for constructing a building larger than 4000 m2, it has to present a transport survey and transport regulation scheme at the initial stage.
Besides, the developer will be obliged to deploy the information board, which should include information about the main aspects and parameters of the greening project on the construction site, including the date of the greening project agreement and information about trees: age, height, types.
Before the changes, construction permission was not connected to so many regulations, and after the amendments, together with the new Land Use Plan of Tbilisi, that will create some special zones where construction can be limited or absolutely prohibited and special regulations for allowing constructions in Tbilisi from 2019, this field might not be so interesting for international and local investors. Because of this, it is possible that the reduction process will continue in future also if the Government does not create a strategy on how to attract more investors in the construction field.