City Hall Announces Tender for Night Tbilisi Market Research
By Tea Mariamidze
Monday, September 17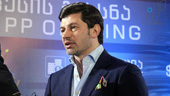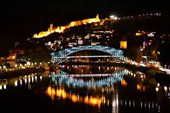 Tbilisi City Hall has announced an electronic tender to purchase the research of Night Economy market.
The estimated cost of service purchase is GEL 172,616 and the tender applications will be accepted on September 22-25. The information was released by RFE/RL.
"With regard to the current situation of Night Economy of Tbilisi, it is recommended for companies to present a long-term strategy and action plan based on research," says the tender documentation.
The tender information defines the term Night Economy as "any economic activity that starts from 20:00 and lasts until 8:00 am." It says that night economy significantly contributes to tourism growth and is associated with various economic activities throughout the day.
The Mayor of Tbilisi, Kakhi Kaladze appointed Sergi Gvarjaladze as the head of the project for the night economy in March 2018.
Night Tbilisi Concept was the part of the pre-election campaign of Kaladze, who stated promotion of nightlife in the capital would make the city full of life and would bring additional income to the state budget.
New jobs, tourism, and trade promotion, increased economy and revived remote districts of the capital were named as the main advantages of Night Tbilisi Concept, presented by Mayor Kaladze and Gvarjaladze in late April 2018.
The process involves various directions, including transport and communications, restaurant, and hotel business, the culture industry, trade, and tourism. According to the mayor, the main direction of the project is economic development.
Development of transport and support of medium and small businesses, like cafes, restaurants, and bars is also included in the project.
As the head of the Night Economy Concept says one of the most important aspects of the night economy is the development of music and creative industry, which he says is already quite successful and popular in the country.