New Regulations for Commercial Banks Takes Effect
By Tea Mariamidze
Tuesday, September 25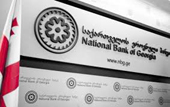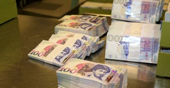 New regulations on taking loans at the commercial banks will be launched from November 1. As for the other loan-issuing institutions, the same regulations will be activated for them from January 1, 2019.
The information was released by the President of the National Bank of Georgia (NBG), Koba Gvenetadze on September 24.
Gvenetadze explained that the NBG is tightening rules on issuing loans, which means that the banks are allowed to give their clients loans only after studying their solvency.
"Financial institutions should issue loans based on the client's solvency study. In addition, loan services (PTI) and provision (LTV) coefficients should not exceed the maximum norms established by the National Bank," he stated.
"It is noteworthy that from September 1, the maximum interest rate for the loan effective interest rate is 50 percent. The abovementioned amendment will also facilitate the cutting of high-risk products on the market, "said Gvenetadze.
The project, according to which new lending regulations will be launched for loan issuing companies, was published in May 2018. Regulations apply to any entrepreneurial entity where more than 20 individuals have a loan or credit obligations.
According to the project, it is unacceptable that the financial institution issued a loan without a detailed analysis of the revenue, expenses and liabilities of the borrower in order to assess if the borrower is capable of paying back the debt.
Moreover, the total amount of these loans must not exceed 25 percent of the supervisory capital of commercial banks.
Also, the total amount of loans guaranteed by real estate must not exceed 15 percent of the bank's supervisory capital without the analysis of the client's solvency, while the loan to value ratio must not exceed 50 percent.
The NBG stated earlier that in the past years, debts of individual households have been growing at high rates and additionally, the practice of crediting physical bodies with higher loan liabilities has also been growing.
As many clients have overdue loans and the volume of responsible crediting has been diminishing recently in Georgia, the NBG decided to tighten regulations in this field, to eliminate the problem.