EU, EIB allocate €30m to help Small and Medium-sized Businesses in Georgia
By Gvantsa Gabekhadze
Monday, October 1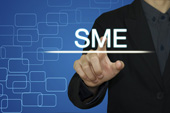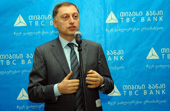 The European Union (EU) and the European Investment Bank (EIB) have allocated EUR 30m to improve access to finance for around 600 small and medium-sized businesses in Georgia, EIB says.
"The European Investment Bank (EIB) has agreed to lend EUR 30m to TBC Bank, the largest bank in Georgia, in order to broaden the access to finance of Georgian small and medium-sized enterprises (SMEs), which represent more than 90 percent of companies active in the country.
"The EIB funds will be provided in the framework of the European Union's EU4Business initiative, designed to support SMEs in the six Eastern Partnership countries (Armenia, Azerbaijan, Belarus, Georgia, Moldova and Ukraine). Around 600 Georgian SMEs are expected to benefit from the loan," EIB said.
EIB Vice-President Vazil Hudak stated that due to the EIB support, Georgian SMEs will improve their access to longer-term finance, which is a prerequisite for their growth and competitiveness.
"Our fourth loan with TBC Bank is expected to support the development of approximately 600 small and medium-sized companies, by giving them better access to finance. We hope this will promote job creation and foster the general development of Georgia's economy," EIB Vice-President Hudak said.
Vakhtang Butskhrikidze, CEO of TBC Bank said that they are proud to have built "such a successful relationship" with the EIB, TBC Bank's long-standing partner.
"This is already the fourth transaction we have successfully accomplished since the launch of our partnership in 2012, which is a testament to the truly efficient working relationship our respective organizations have formed. This facility will help TBC Bank to further strengthen its leading position in the Georgian small and medium-sized enterprises (SME) segment," Butskhrikidze said.