New Regulations, New Life
By Levan Khutsishvili
Tuesday, October 2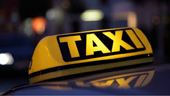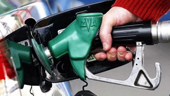 Taxi service without a license is becoming prohibited from October 1st and unregistered taxi drivers will be fined 200 GEL for unlicensed transportation of the passengers. Registration of the taxi drivers started from August 1 in Tbilisi, and according to the official information in the administrative borders of the capital of Georgia with a small car-taxi (M1 category) transfer permit is issued for one year term;
A) For a one-year permit, the driver pays 100 GEL to transport passengers.
B) In the case of hybrid cars, 50 GEL.
C) Permit for using electric motor mechanical vehicles as a taxi is fully free.
From October 1, the third phase of periodical technical inspection of motor vehicles will be launched. In particular, inspection is mandatory for all vehicles with an engine capacity of 3,000 cubic meters or more.
October 1, is the date when production and sale of polyethylene bags are becoming prohibited and punished action. Initially, prohibition will be distributed at less than 15 microns thick plastic bags. Violation of regulation will result in 500 GEL fine for the enterprise. In case of repeated actions, the enterprise will be fined 1 000 GEL and will be confiscated of relevant products.
Deadline for writing the type of activities of the companies in the Registry of Economic Activities expires October 30. This concerns the companies that carry heavy, harmful and hazardous jobs that have a high risk. Companies implementing this type of work were obliged to register relevant activities in the registry of economic activities before October 1, 2018; however, this term was postponed until the end of October.
Before October 1, 2018, a part of the companies will have to carry out mandatory audits. According to the law, compulsory audits should be conducted by the companies whose total value of assets is 50 million GEL, the income is 100 million GEL, and the average number of employees is 250. The mandatory audit is also related to the companies whose total value is 10 million GEL up to 50 million GEL, and income is from 20 million GEL to 100 million GEL, while employing 50 to 250 people. If these companies do not fulfill the requirement, they will be warned first, and then-fined.
Beginning October, the process of taking credit for individuals is simplified. As representatives of national bank explain, when a hired employee (wage type of income) and/or other individual having another type of taxable income, applying for credit in Bank, that person will have following choices:
"To present documents requested by banks in order to verify revenue - a certificate of salary and bank deposit - in material form. In addition, if desired, the new system will provide the commercial bank with information about the monthly-declared income of the customer. This scheme simplifies the issuance of the loan. As a result, customers will get faster and good quality service."
The last regulation is related to the standards of diesel fuel, according to the law diesel fuel standard should go closer to European norms. In particular, the standard should rise to "Euro 4". Directive means the reduction of Sulphur concentration in imported fuel.