Organic Farms to Get Tax Benefits in Georgia
By Tea Mariamidze
Friday, October 19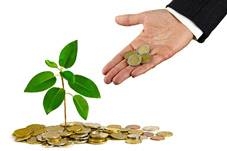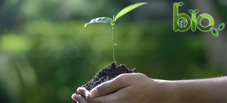 The government of Georgia plans to develop organic farming and take concrete steps for this purpose, including liberal taxes for bio farms.
As the First Deputy Minister of Environment Protection and Agriculture Nodar Kereselidze stated, Georgia has received up to 4 million Euros from the Austrian Development Agency in order to plan specific activities and programs for the development of organic farming.
According to him, organic farming is the part of the Green Economy concept, a part of the governmental program aimed at improving the ecological situation in Georgia, which was presented by the Prime Minister of Georgia, Mamuka Bakhtadze in late July 2018.
"Bioproduction is one of the components of the Green Economy policy; especially in the conditions of our country. We have truly unique opportunities to develop organic farming here," he said.
In addition, Kereselidze noted that now that Georgia has a free trade agreement with China, EU and other countries, it can be used for finding a good market for the production export.
"We have already completed negotiations with the European Union and the Austrian Development Agency. The Austrian Development Agency is interested in this direction because this field is quite well developed in Austria. They really help us financially," he said.
According to him, one of the things planned in this direction in Georgia is liberalization of bio farms from the tax regime.
"Bio farming is not easy to establish. Liberalization of taxes will be very encouraging, but in addition, knowledge is one of the most difficult and important components. This requires a complex approach, knowledge, experience and much time. Some organic farms need years to get a certificate that they are really organic," Kereselidze explained.
Moreover, First Deputy Minister of Environment Protection and Agriculture said at the same time the negotiations are underway with the Ministry of Economy and the Ministry of Finance about the best format of liberal taxes for organic farms.