Self-sacrifice for National Interests
By Levan Khutsishvili
Thursday, November 1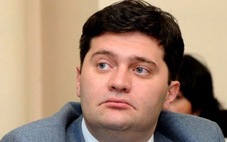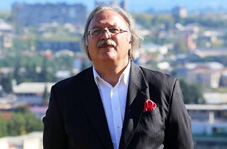 On October 31, 2018 Bacho Akhalaia spread his statement via social media that he is not going to address Grigol Vashadze for amnesty, in case the latter becomes the president of Georgia.
"I would like to address the supporters of the United Opposition and the Georgian Dream. I do not consider myself as an important person, who may influence anything in the current political life, but my name is still used by some untruthful representatives of the government for completely incomprehensible dirty purposes. That's why I feel obliged to respond to some statements released by the media.
First of all, my personal liberty is not so important to me to create obstacles to the epochal political struggle today or tomorrow. I willingly went to prison in 2012 and the Georgian Dream sentenced me to 9 years. I have been serving a completely unfair sentence for 7 years, but today, as well as in 2012, my existence may obstruct the achievement of national goals, that's why I am saying publicly that I'm not going to ask Mr. Grigol Vashadze to pardon me. Regardless of my respect to him, I do not think that I need to be pardoned at the end of this unjust punishment.I have already spent 7 year of the unfair 9 years in prison and I can stand 2-3 years more.
Besides, I would like to explain to the supporters of Georgian Dream and supporters of the United Opposition that the ruling power in Georgia will be changed and it is an inevitable reality. If the new government offers me any kind of state service (they are not going to do it) I will not accept it, as I do not have any desire to work in the public service.
The situation is very simple, the end of Ivanishvili's Russian regime begins. The only thing that can be done from my side to support process is, unfortunately, staying in jail. I hope that all the people for whom national interests of Georgia is the most important, think in the way I do and that is why the defeat of Ivanishvili's political regime is inevitable. Today this is a way for me to serve my country" – wrote Bacho Akhalaia.
It seems that with this statement Bacho Akhalaia tried to support Grigol Vashadze in elections, as presidential candidate from United Opposition stated that when he will become the president, he will pardon all the officials from the Government of Saakashvili who had been imprisoned.
"Of course I will pardon Mikheil Saakashvili and other political prisoners who are in jail, Vano Merabishvili and Akhalaia, Tsaadze and everyone else, it is already time to finish political persecution in Georgia," said Grigol Vashadze.
After this statement representatives of Georgian Dream started talking about upcoming civil war, because they believe that Merabishvili, Akhalaia, Saakashvili and others from the Government of United National Movement will try to take power back.
Moreover, in October 28 Presidential elections Grigol Vashadze got almost same percentage as GD-backed Salome Zurabishvili, in big part of society there is still very negative opinions about Saakashvili and other ex-officials, so if Vashadze will continue openly proving the he will pardon the above-mentioned persons, he might lose part of his votes, and probably Bacho Akhalaia realized the situation and sacrifices his "personal freedom". It is expected that Merabishvili and other officials who are imprisoned will make similar statements.