Deputy Finance Minister: It Is Unrealistic to Increase Pension up to GEL 400
By Tea Mariamidze
Friday, November 9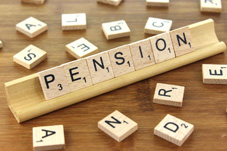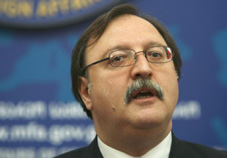 Deputy Finance Minister of Georgia, Giorgi Kakauridze criticized the presidential candidate of the United Opposition, Grigol Vashadze, for his pre-election promise that if he wins, the state pension will be increased up to 400 GEL.
The Deputy Minister explains that it is "a lie and absurd" to increase pension so much, adding it is "absolutely unrealistic" to do so.
"If all state agencies are abolished, there still will not be enough funds in the state budget to increase pension to 400 GEL," he stressed.
According to Kakauridze, even Vashadze knows it is impossible to implement such changes.
Chairman of the Healthcare Committee of the Parliament, Akaki Zoidze, also commented on the issue. According to him, the pre-election promise of Vashadze equals to laughing at pensioners.
"The first thing we can do, in order to improve conditions of the pensioners, is to link pension to the economic growth of the country…In order to implement Vashadze's promise, it needs GEL 2 billion, which will devastate the state budget," he added.
Zoidze claims that Vashadze and some economists in his team are quite well aware that it is impossible to increase the pension up to GEL 400 in 2019, 2020 and even in 2021.
During the pre-election campaign, Grigol Vashadze many times outlined his plans for economic prosperity by lessening bureaucracy in the public sector. He believes reducing costs could enable an increase in the monthly pensions allowance to 400 GEL and teachers' salaries to 1000 GEL.
Currently, there exists a universal basic pension in Georgia which amounts to 180 Gel (Around $ 65). According to the decision of the government, from January 1, 2019, the state pension will become GEL 200 (around $ 72.31).