Public Service Hall Launches Service in Gesture Language
Monday, November 19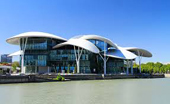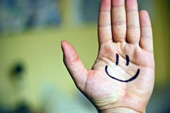 From now on Public Service Hall branches in Georgia can serve people with disabilities in gesture language. It became possible after 20 employees of the agency underwent training.
"The services of Justice House have become more adapted for people with disabilities. This contributes to achieving one of the priority goals of Georgia - to further improve the quality of service of the state sector," the website of the Public Service Hall reads.
Accessibility of services for persons with disabilities in the House of Justice is supported by the United Nations Development Program (UNDP) and the Government of Sweden.
The training for the employees of the Public Service Hall started in October and is still going on.
As the agency reports, up to 750 employees will be able to undergo an advanced retraining course for providing service to people with disabilities.
Space consultants send the visitors to the appropriate operator. The service hall is divided into three main blocks:
• Self-Service Area;
• Prompt Service Area;
• Prolonged service Area
Computer-based automatic systems are placed in the self-service area. Customers can independently receive various services, such as biometric photo for passport, ATM, remote payments, etc.
In the Prompt Service Area a customer can access all those services, the duration of which do not exceed average 5 minutes. Prepared passports, identity cards, documents legalized by apostille or legalization, registration decision, a certificate of real estate or business are delivered here.
Public Service Hall under the Justice Ministry of Georgia receives an average of 20000 visitors a day. Up to 400 different services are available in 19 branches of Public Service Hall located in the cities of Georgia.
Sequence of customer flow is regulated by integrated electronic queue management system. The informative navigation banners are additional advantage, which simplify the process of orientation and movement inside the building.