Tbilisi City Assembly MP Sentenced to Imprisonment for Swindling
By Tea Mariamidze
Wednesday, November 21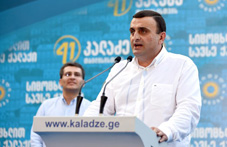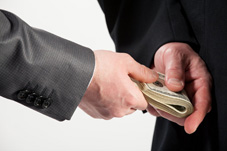 The former member of Tbilisi City Assembly and majoritarian of Krtsanisi district Temur Gorgadze was found guilty by Tbilisi City Court on the charges of attempted swindling by misusing his official authority.
The man was sentenced to six years in prison.
"Tbilisi City Court found Temur Gorgadze guilty of the attempt of fraud…According to the charges filed, T.G. was accused of fraud. Using his work position, he attempted to gain a large amount of money by misappropriating other person's belonging," the statement of the City Court reads.
According to the case materials, in February 2018, Temur Gorgadze met with two citizens whose relative was in jail for drug trafficking. They wanted to get acquainted with the issues related to the acquisition of the benefits provided by the law.
The investigation says that Gorgadze promised these people that in exchange of $7000 the pardoning commission would grant amnesty to their relative and during the following meeting he fraudulently misappropriated half of this sum $3500.
Right after the meeting, the anti-corruption agency employees detained Gorgadze who resisted them and threw the misappropriated money into the elevator shaft.
Georgia's State security Service reports that upon the completion of the court trial, the lawyer of the defendant stated that Temur Gorgadze accused the deputy head of the State Security Service of Georgia Grigol Liluashvili of politically motivated revenge and linked Gorgadze's detention with the political interests of Grigol Liluashvili.
"The State Security Service of Georgia categorically denies the accusations. The Court has passed a judgment of conviction on the basis of evidence," the statement of SSS reads.
Giorgadze does not plead guilty. He headed the Bureau of Beka Natsvlishvili, majoritarian member of the Krtsanisi district of the Georgian Dream-Democratic Georgia in 2014-2016;
In 2017 he was the head of the bureau of the majoritarian MP of the Krtsanisi district of the Georgian Dream-Democratic Georgia, Beka Odisharia.
From 2017 he was the Executive Secretary of the Georgian Dream's Krtsanisi District Organization.