New Waste Management System
By Levan Khutsishvili
Wednesday, November 21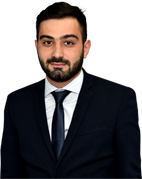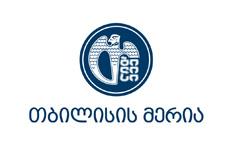 From February 2019, waste sorting is becoming mandatory. According to the waste management code, all the municipalities of the country should ensure the creation, implementation and operation of the appropriate system.
As representatives of Tbilisi City Hall declared there are already some steps done in this direction and as a result, the pilot project has created that intends installation of separated rubbish bins in 10 addresses in Tbilisi from the next year. The project is implemented in partnership with the Caucasus Environmental Network (CENN). Givi Gigashvili, Head of Environmental Protection Department of Tbilisi City Hall, says that they want to implement the project in all regions of Tbilisi, but at the first stage the bins will be installed in relatively loaded places – Rustaveli st, Kostava st, Pekini st and so on.
"We want to introduce a waste separation system as soon as possible. However, leading European cities have taken a long time to get 70% separation level and this needs a huge financial cost," - said Givi Gigashvili, Head of Environmental Protection Department of Tbilisi City Hall.
It seems that Tbilisi City Hall has strongly decided to work on that direction and according to the vision they have waste management system will be implemented gradually in the next few years. Costs will depend on which kind of system will municipality choose – gives it to the private company or will create the institution responsible for waste management. One thing is clear; it will be impossible to implement the system in a year if it takes much more time and systemic approach.
"It is connected with many things, including the creation of special factories and services of taking separated waste and utilization. Implementation of waste management system will encourage the development of the micro business sector," - said Gigashvili.
Givi Gigashvili also announced that Tbilisi City Hall works on the municipal management plan, which will be in the first quarter of 2019.
"Municipal Management Plane will contain several directions of management of Tbilisi and one on the directions will be waste management strategy. It will be long-term - 10-year strategy and will shape and regulate waste management system in the capital city," says Tbilisi City Hall.