Majority MPs Initiate Bill to Protect Georgian Language Book from Changes
By Tea Mariamidze
Wednesday, November 28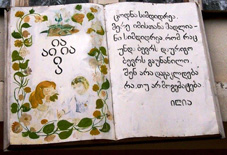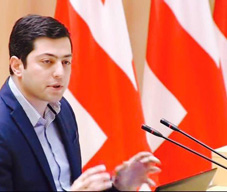 Two parliamentarians from the ruling Georgian Dream (GD) majority, Mariam Jashi and Zaza Gabunia, have prepared a draft law, which protects the national language book of Georgia – Deda Ena (Mother Tongue) from any changes in the future.
Deda Ena, created by the famous Georgian public figure, educator, journalist and a writer Iakob Gogebashvili in 1865, used to be taught at schools around until the 2000s when adapted Georgian language books were printed for schools.
The book is inscribed on the registry of Georgia's Intangible Cultural Heritage and it represents an introduction, a children's primer to the Georgian language.
The new draft envisages creating the version of the book, very close to Iakob Gogebashvli's version. The new edition will be analyzed by experts and introduced in schools.
Georgian Parliament reports that the International Convention on the Protection of Intangible Cultural Heritage requires the protection of intangible cultural heritage monuments which, in accordance with the Convention, envisages ensuring the viability of intangible cultural heritage.
"This includes its identification, documenting, research, preservation, protection, promotion of the intangible cultural heritage through the formal and informal education as well as the revival of various aspects of such a heritage," the statement reads.
Parliament explains that in the case of Iakob Gogebashvili's version of the book, it is necessary to include it into the education program of Georgia.
If the draft is adopted by the parliament, it means that when the new, close to the original version of the book is printed, it will not be allowed to make any changes to it.