WHO Calls on Georgia to Increase Prices on Tobacco
By Tea Mariamidze
Wednesday, December 12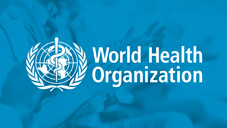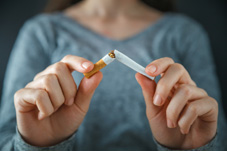 World Health Organization (WHO) has called on Georgia to increase prices on tobacco products. According to the statement released by the organization, more than 32% of Georgian population is a smoker, resulting in about 11,400 deaths in the country every year.
The WHO says Georgia's economy loses around GEL 825 million annually due to tobacco consumption.
"In 2017, according to the UNDP's research on tobacco control investment in Georgia, the increase in tobacco tax in Georgia will reduce the smoking rate by 27%, save 35,000 people and bring benefits of around GEL 2.2 billion," the statement reads.
According to the organization, there is a serious problem in unbalanced taxation of tobacco products, for example, in the case of the filter and non-filter cigarette taxes.
The organization says this issue allows the tobacco industry to avoid paying taxes and encourages the smokers to substitute one product of tobacco by another.
According to the WHO, despite the increase of excise on tobacco by the government, the price of tobacco products in Georgia is still low compared to the region's other countries. The organization believes that the increase in taxes has only encouraged part of smokers to give up tobacco consumption, adding the prices should continue to increase.
"Increasing taxes on cigarettes will help people, including the youth, to avoid smoking tobacco. It will increase both budgetary revenues and savings of a lot of households too, "the statement reads.
According to the World Health Organization, tripling tax on tobacco excise in the majority of low and middle-income countries doubles cigarette prices and reduces the consumption of these products by about 40%.
Smoking of tobacco, including electronic cigarettes and hookah, has been prohibited in Georgia since May 1, 2018, in all enclosed areas, with the exception of houses, psychiatric clinics, penitentiary facilities and casinos.