Opposition Not to Support Tbilisi Budget 2019
By Tea Mariamidze
Wednesday, December 26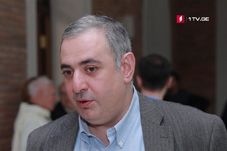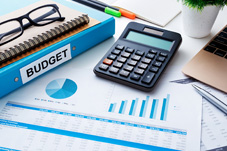 Parliamentary minority European Georgia says they will not support Tbilisi budget 2019, saying the ruling Georgian Dream (GD) party "cares about bureaucracy and the social expenses are reduced."
"The City Hall continues to do what it was doing before. They care about their bureaucracy, care for officials. Very important social expenses are reduced," European Georgia member Goka Gabashvili said.
As for the central budget, he said that GEL 1,144,000,000 was not spent from the state 2018 budget, adding this money should have been spent on important projects.
"This money could have spent on social assistance, provided to disabled people, free diners, education or restoration of damaged houses, "said Gabashvili.
The Tbilisi City Assembly discussed two issues - the draft budget of 2019 and amendments to Tbilisi budget, which implies adding 170 million to the central budget.
The United National Movement also said they will not support the 2019 budget of the capital.
The draft budget of Tbilisi, without GEL 170 million to be added to it, is to be GEL 871,631,510 million next year.
In 2019, City Hall expects revenues to increase by approximately GEL 850 million.
If we compare the approved budget of 2018 to the 2019 draft budget, the growth is about GEL 10 million.
In particular, the Tbilisi government will spend GEL 105 million on the construction of transportation infrastructure in 2019. GEL 87 million will be allocated for construction and rehabilitation of roads, an increase year-on-year of GEL 10 million.
Compared to 2018, City Hall plans to spend GEL 1 million less on the rehabilitation of damaged houses. In 2019, GEL 15 million will be allocated from the budget for reinforcing damaged buildings.
City Hall will spend nearly GEL 93 million on the improvement of ecological conditions in the capital: GEL 26 million will be spent on tree planting and greenery works, which is GEL 3 million more compared to the 2018 budget.
In 2019, Tbilisi City Hall will allocate GEL 191 million for social programs, of which GEL 48 million will be spent on healthcare. Compared to the previous year, healthcare expenses will be increased by GEL 2 million in 2019.
Next year, City Hall is to increase administrative expenses. In 2019, City Hall will finance the expenses of representation and executive bodies with GEL 97 million of which almost GEL 86 million will be spent on remuneration. Compared to last year, City Hall will spend 2 million GEL more on salaries.