National Autism Center to be built in Tbilisi
By The Messenger Staff
Wednesday, April 3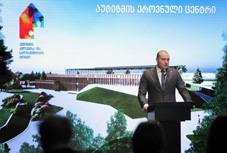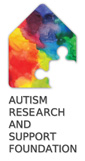 Yesterday was the World Autism Awareness Day, an internationally recognized day celebrated on April 2 every year. The Messenger joins in taking measures to raise awareness about people with Autism Spectrum Disorder in Georgia and throughout the world.
The Autism Research and Support Foundation will build a multi-functional Autism National Center in Tbilisi. The project was presented on April 2 on the World Autism Awareness Day. Presentation was attended by the Prime Minister of Georgia, Mamuka Bakhtadze; the Minister of Health, Labour and Social Affairs, Davit Sergeenko; the Minister of Education, Science, Culture And Sport, Mikheil Batiashvili and Mayor of Tbilisi, Kakha Kaladze.
Protection of the rights of persons with autism is related to many challenges in Georgia. It is problematic to ensure needs-based health care for people with autism and to provide continuous habilitation-rehabilitation services for them, taking into consideration geographical accessibility.
In 2010, Sopo Kereselidze, co-founder of the Autism Research and Support Foundation, established the first Autism Center in Georgia and pioneered ABA therapy in cooperation with Professors of Fresno State University, Central California for children with Autism Spectrum Disorder (ASD). The successful operation of the center and the increasing numbers of ASD diagnosis triggered the wave of other similar centers in Tbilisi. Most importantly, Autism has become a word with a priority in the government agenda of Georgia.
Yet all the available programs provide therapy services to children under 15. No follow-up services are available that are necessary to maintain the progress and develop social and employment skills. That means, in feasible future, a growing number of individuals will be doomed for dependent living. Stemming from the above described problem, Autism Research and Support Foundation, led by Ms. Sopo Kereselidze and Ms. Tamar Melashvili in consultation with Professor Trevor Stokes of the Madison University embarked on a new mission: building National Autism Center.
The goal of the National Center is promoting economic and social independence of ASD individuals. Through providing tailored care, social behavior therapies, educational and vocational trainings, as well as, providing employment opportunities at social enterprises, the National Center will empower beneficiaries for future employment and consequently an independent living. The National center will also support its beneficiaries in seeking job opportunities elsewhere according to their fields of interest.
The project is unique of nature in Georgia and the region. Its significance and the prospects of social-economic advantages for ASD individuals brought together government and private companies, world known opera stars, media, cinema and music celebrities, business sector, Georgian Ragby Union and the wider society: social campaign "მე აქ ვარ" /"I am here" united more than 37 000 people.
"We want to encourage companies and Georgian entrepreneurs to do more in this regard. I'm sure that the National Autism Center will significantly improve the lives of people with autism spectrum and will insure their integration into the society" – said Mamuka Bakhtadze at the event.
National Autism Center will serve people with autism spectrum of 16 years and up. The services provided at the center will help them gain skills necessary for independent living and will enhance their unique abilities.
The Messenger wishes the Foundation and the Center best of luck and expresses readiness to assist them in their future activities.