Finance Minister: Georgia is a regional leader in economic growth
By Tea Mariamidze
Friday, May 10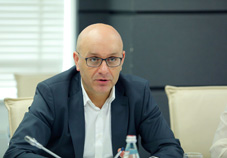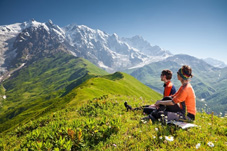 Georgia's Finance Minister Ivane Machavariani says the country is leading in the region in terms of the economic growth.
He made the statement in the interview with fDi Magazine, a special division of the Financial Times.
The minister links the country's success to the recently implemented reforms, which improved the business climate in Georgia.
"If you look at the World Economic Outlook published by the International Monetary Fund, Georgia is an obvious leader in the region. Our growth will be higher than in other countries in the region, most of which are oil producers," he said.
Machavariani also mentioned that Georgia improved the rating in terms of doing business last year and moved from 9th place to 6th. In other ratings too, Georgia holds promising positions, for example, it holds the 5th place in the Budget Openness Index.
"Our tax burden is one of the lightest in the world. All of this creates a favorable climate for investment and we benefit from it," he noted.
According to the minister, the aim of the government is the diversification of the economy which makes it possible that Georgia will be the economic hub of the region.
"Last year, exports grew by almost 25%, and in the first quarter of this year, the growth was up to 30%. Our current account deficit, which was the main challenge, is at the lowest point and has been reduced in the past few years. The rating agencies have already underlined the fact and improved our rating by one step. Diversification is noticeable in all sectors. If you look at investments, we are not dependent on only one country or one product," he explained.
Machavariani also mentioned that education is one of the main priorities of the countries, which is directly linked to the economy.
"By 2022, Georgia will spend 6% of its GDP on education which will be naturally followed by the technological or other kinds of development," he added.
The minister underlined that the main driving force of Georgia is tourism.
"In the last few years, Georgia had much income from the tourism industry. Last year we hosted twice as many tourists than the country's population. Tourism is growing, and every year there is an increase in double digits. I believe it will continue, but there are challenges too," he said.
International Monetary Fund (IMF) reports that economic growth in Georgia is projected to reach 4.6% in 2019.
The World Bank also forecasts 4.6% economic growth in Georgia in 2019, 4.8% in 2020 and 5% in 2021.
Besides, the Asian Development Bank's economic forecast said that the Georgian economy would grow by 5% in 2019.