Georgia to abolish taxes for farmers of organic products
By Tea Mariamidze
Monday, May 13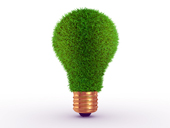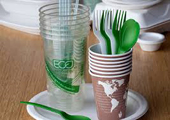 The government of Georgia is going to abolish taxes for entrepreneurs who produce ecologically clean and organic products.
The statement was made by the Georgian Prime Minister Mamuka Bakhtadze, who vowed that the taxes for ecologically clean products will be abolished.
The PM voiced the initiative in West Georgia, Samegrelo-Zemo Svaneti Region, at the Agro Investment Business Forum in Zugdidi.
"Step by step, we will abolish taxes for entrepreneurs engaged in ecologically clean, organic production. The world must come to know us as a country manufacturing ecologically clean products, and that is what will help us defeat poverty and to advance Georgia's sector of agriculture to a new level of development," he said.
According to Bakhtadze, Government's new initiative, Plant the Future, raises the upper limit of co-financing from the state from 100,000 to 250,000 GEL, which will be an opportunity for the farmers to develop their business.
"We have taken these recommendations into account, and the berries program will expand to cover every region. It is important to me that, in recent years, we have revived the significant potential of tea production. A decision has been made further to enhance support in this direction," he added.
The PM spoke about the Samegrelo region, noting that it has unique potential for becoming a growing region in agricultural production. According to him, Samegrelo boasts unique grape varieties.
"A decision has been made to increase support for viticulture as well. We will do everything fully to tap into the region's agricultural production. That is the right way to make sure that Georgian farmers are successful, that Georgia is successful, and we will take principled steps toward overcoming poverty," he said, adding that the agricultural sector bears enormous responsibility in regards to defeating poverty in Georgia.
Bakhtadze stressed that it is crucial to develop not only the central cities but equally the regions too which will bring prosperity to the country.
The regional development, with particular emphasis on agriculture, is the only way to ensure Georgia's success," he added.
As for the importance of the forum, the PM said it is an important precondition for achieving more in agriculture.
The PM added that a few years ago, Georgia's agricultural trade deficit was GEL 900 million, but it has been cut down to 300 million.
"I am convinced that we will be able not only to replace import but also to transform Georgia into a successful agricultural product exporter…Last year, our agricultural export was one billion GEL. We would have been even more successful if it were not for the greatest challenge and problem posed by stink bugs that have affected this region," he said, referring to Asian Stink Bugs that have destroyed nearly the whole nut harvest in West Georgia.