Three agreements on electric cars manufacturing factory were signed in Georgia
By Tea Mariamidze
Tuesday, May 28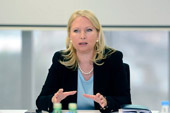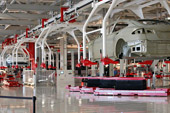 Three memorandums were signed in Georgia on May 27 regarding the construction of an electric car factory in Kutaisi, which was announced by the Prime Minister of Georgia, Mamuka Bakhtadze two months ago.
The agreements were signed between the Ministry of Economy and Sustainable Development of Georgia and the Company Aigroup, LEPL National Agency of State Property and Company Aigroup, and Company Aigroup and Chinese Company Changan Corporation. Chinese Ambassador to Georgia Ji Yanchi also attended the event.
Changan Corporation is the largest electric car manufacturer in the world, and it will have its production factory in Georgia. Strategic partners of Changan Corporation include Volvo, Volkswagen, and Ford.
The company Aigroup will construct an electric car factory in Kutaisi within 24 months on 100 hectares of land. At least 300 residents will be employed in the factory; however, the company plans to increase the number of employees to 1000. No less than 5000 electric motors will be manufactured within 18 months after the enterprise becomes functional. 50% will be designated for the domestic market, while the rest cars will be exported to the European Union.
"Construction of electric cars factory in Kutaisi will start in the nearest months, which is the first precedent in the region. This will be a high technological production. Georgia will strengthen its positions and become an exporter of high-tech products in Europe, which is very important," said the Minister of Economy and Sustainable Development of Georgia, Natia Turnava.
The minister said the state will hand over the land to the construction company and support the construction of the factory.
The Economy Minister thanked the project leaders for the selection of Georgia for the construction of the factory.
"There were other options too in the region, but Georgia is the most attractive place for them to build a factory. I would like to thank Aigroup that helps us in building green economy and soon we will see new, beautiful, sophisticated electric cars produced in Georgia," Turnava said.
In early April Georgian Prime Minister stated that from 2020, Georgia will be able to supply the market with electric cars. According to him, several countries had expressed keen interest in hosting the enterprise and Georgia had to beat the strong competition.
The Head of Government of Georgia thanked the decision-makers and contributors to the initiative for choosing Georgia and added that it is planned to manufacture four types of electric cars, ones that will be affordable to citizens of Georgia.