Russian Airlines to lose $36-48 Million after Putin's flight ban
By Tea Mariamidze
Tuesday, June 25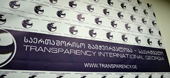 Russian airlines likely will see the loss of around $36-38 million (3 billion Rubles) after the Russian President Vladimir Putin signed a decree banning Russian airlines from flying to Georgia from July 8 in response to anti-Moscow rallies in Tbilisi.
Following of the rallies in Georgia, Kremlin had said the inward ban was to "ensure Russia's national security and protect Russian nationals from criminal and other unlawful activities" after the large-scale rallies were launched in Georgia following the arrival of Duma MPs in Tbilisi Parliament on June 20.
Media outlet Commersant says the loss of the Russian airlines will be inclined after they return already bought tickets to the Russian citizens who had planned to spend their holidays in Georgia.
Commersant also underlines that 155 thousand people will not be able to use tickets they had already purchased.
According to the publication, the loss of Russian tour operators will be much smaller, because only 3.5 thousand people had purchased tours to Georgia after July 8, when the ban starts.
Non-governmental organization Transparency International Georgia (TI) says if we take the most radical scenario that the Russian visitors will no longer enter Georgia from July 2019, the total number of visitors will reach 8.3 million, which is more than the number of tourists in 2017.
The NGO says 70% of visitors from Russia come with land transport, and 29% by air transport. The organization also added that in 2017, a Russian visitor spent 984 GEL ($400) on average.
"The suspension of direct air traffic with Russia if the tourist streams do not use other ways will reduce Georgia's revenue in 2019 by about $100 million," TI Georgia said.
Temur Basilia, a Georgian Economist, living in the US believes the Russian embargo will reduce Georgia's income with GEL 2 billion ($719 million), which, according to him, is 25% of the total income from tourism.
"The decision made by the Russian authorities will significantly reduce revenues from the Georgian tourism sector. This will harm the macroeconomic stability of the country, including the exchange rate of national currency GEL. However, it is noteworthy that this data does not give us a reason to assume that it could have a catastrophic scale for the tourism sector or the economy," he stated.
The flight ban echoes the action Russia took in 2006 on flights and imports of Georgian wine and mineral water when tensions between the countries rose previously.