Russian tourists are top visitors Georgia received in June
By Tea Mariamidze
Thursday, July 4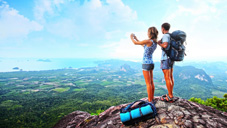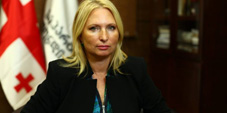 Russian tourists amounted to the largest part of the visitors that Georgia hosted in June 2019. In total, Georgia received 471,979 tourists last month, which is 71,990 visits more compared to the similar period of the previous year.
The data was published by the Georgian National Tourism Administration (GNTA). According to the statistics, in June, the number of international travelers amounted 873,966, which is a 20.2% increase.
In addition to this, in January-June 2019, Georgia hosted 3,862,444 international travelers, which is 8.4% more compared to the same period of 2018.
GNTA reports that in June, the number of visits from Russia increased by 30.8%.
The list of top countries with the most number of visitors to Georgia looks as follows:
- Russia (+30.8%)
- Turkey (+45.8%)
- Azerbaijan (+8.8%)
- Armenia (+9.7%)
The agency says that positive tendency is maintained from the EU countries, such as Austria + 71%, Germany + 67.7%, United Kingdom + 34.9%, Latvia + 30.2%, Netherlands + 25.7%, etc.
"Significant increase of the number of tourists was observed from the countries: Saudi Arabia + 127.7%, Jordan + 91.4%, Kazakhstan + 78.4%, China + 52.9%, Korea + 48%, Turkey + 45.8% and others," GNTA says.
The National Tourism Administration also underlines that tourism plays one of the main roles in the country's economy, adding In January-May 2019, international tourism revenue reached $1.1 billion, which is $101 million more compared to the same period of 2018.
According to the data from May 2019, from international travelers in Georgia, the country received $281 million income (growth + 14.2%), which is 35 million more than the same period last year.
Also, in the first quarter of 2019, revenues from the international travelers in Georgia amounted to $578 million (growth + 5%), which is 28 million more compared to the same period of the last year.
Meanwhile, in 2018, international tourism revenue reached $3.2 billion, which was $518 million more compared to 2017.
On June 21, 2019, Russian President Vladimir Putin signed a decree banning Russian airlines from flying to Georgia from July 8 in response to anti-Moscow rallies in Tbilisi.
Following of the rallies in Georgia, Kremlin had said the inward ban was to "ensure Russia's national security and protect Russian nationals from criminal and other unlawful activities" after the large-scale rallies were launched in Georgia following the arrival of Duma MPs in Tbilisi Parliament on June 20.
As Russian tourists amount 25% of the Georgian tourism market, the country will experience an estimate of around $700 million loss after the ban.