Georgia to partly fund Russians' flights to Georgia via Armenia
By Gvantsa Gabekhadze
Friday, July 26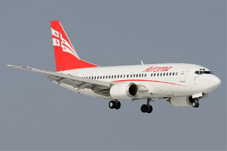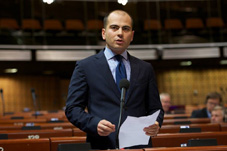 Georgia will party fund the travel expenses of Russian nationals to Tbilisi and Batumi via Armenia, as Russia banned direct flights to Georgia starting from July 8, responding to "mistreatment" of its MPs in Tbilisi back in June 2019.
The Georgian government has not yet explained the reasons behind the decision, while the opposition has slammed the authorities for taking the step.
Georgia will allocate up to 600,000 EUR for the goal, spending 90 EUR for each passenger entering Georgia from Russia.
The decree does not mention the company which will carry out the flights. However, Georgian Airways is the only offering the transit flight via Armenia for now.
Members of the United National Movement and the European Georgia opposition parties have slammed the government for the decision, accusing the authorities of misspending the people's money.
"It is an incorrect step and a wrong political message. Subsidizing flights from Russia, when the Georgian government delays signing a contract with Ryanair is a completely wrong political signal," member of the European Georgia Giorgi Kandelaki said.
The MP cited the government's statistics that one British or German visitor spends three times more than one Russian visitor in the country.
"Considering the statistics we urge the government to sign a deal with Ryanair, for more tourists from European countries to visit Georgia," Kandelaki said.
Member of the Georgian Dream ruling party Gia Volski has shifted the blame onto the opposition for rising tension in the country, which has created "economic issues."
He said that the government was forced to take measures as lots of Georgian citizens, who are involved in tourism business, have bank loans and other obligations they will be unable to meet.
After the direct flights were banned, the number of Russian arrivals fell by 21.4 percent in the first two weeks of July.
Russia and Georgia faced tension in relations after Russian MP Sergey Gavrilov took the seat of the Georgian parliamentary speaker on June 20, during an international religious forum – the Interparliamentary Assembly on Orthodoxy – held in Tbilisi.
Thousands of Georgians took to the streets to protest the presence of the MP, from the country which occupies 20 percent of the Georgian territory, at the high tribune.
Russian MPs were forced to leave the country later the same day amid protests, which was followed by the ban from Russia.
Russia and Georgia restored trade and economic relations only in 2013, with the initiative of the Georgian Dream leadership, while diplomatic relations have remained suspended since the Russia-Georgia 2008 war.