Georgia listed among top 50 most innovative countries
By Tea Mariamidze
Friday, July 26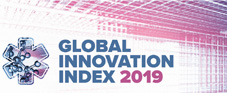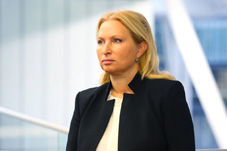 Georgia takes 48th place in the Global Innovation Index (GII) 2019, which is the improvement of the position by 11 points compared to last year.
The main indicators of such success are Georgia's high-tech import, export of information, and communications services (ICT) and design of industrial designs.
The Global Innovation Index 2019 ranks and breaks down the innovation performance of 129 countries and economies around the world.
The GII 2019 special theme analyzes the medical innovation landscape of the next decade, looking at how technological and non-technological medical innovation will transform the delivery of healthcare worldwide.
"Georgia has made big progress in the Index of Global Innovation. We are in the top 50 most innovative states in the world. This is a well-deserved result," the Economy and Sustainable Development Minister Natia Turnava said while assessing Georgia's progress.
According to Turnava, such progress resulted due to the innovation that the government has pursued in the direction of innovation policy.
"Our innovation policy has played a major role in this success. This includes the new small grants program that encourages innovators, supported by creative ideas. It is also about the education reform and the breakthrough that we have done in this sphere and the obligations we have taken in terms of education development and many other indicators that contributed to our success," the minister said.
Avtandil Kasradze, Chairman of the Innovation and Technology Agency of the Ministry of Economy and Sustainable Development, says Georgia has made some fundamental steps in terms of innovations. He noted that Georgia is not going to stop here and aims at more development and success.
"It is noteworthy that education reform initiated by the Prime Minister of Georgia, which implies spending at least 6% of GDP on education, science, and innovation, will be reflected in the global innovation index in 2020, and it will take Georgia to a higher level. Large-scale reforms planned by the government provide the basis for further progress in the country. We hope that within a few years we will manage to be among the top 20 states," he said.
The list of the top 10 most innovative countries in the world, according to GII 2019, looks as follows:
1. Switzerland
2. Sweden
3. United States of America
4. The Netherlands
5. United Kingdom
6. Finland
7. Denmark
8. Singapore
9. Germany
10. Israel