National Bank sells $40 mln as Lari rate against dollar hits historic maximum
By Gvantsa Gabekhadze
Friday, August 2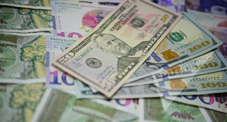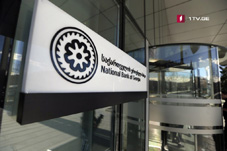 The Georgian National Bank (NBG) has sold 40 million USD as the Georgian national currency lari has devalued too much against the US dollar, with one USD costing almost three Lari, which is a historical maximum.
Experts say that the step is a warning call.
The National Bank states that it has additional levers to use if the situation goes wrong.
The Georgian government says that the reasons behind the devaluation are "destructive actions" of the United National Movement opposition, which "stirred unrest" in Tbilisi leading to the Russian ban on direct flights to Georgia and hampering thousands of Russian tourists visit the country.
The opposition contradicts the version, says that the Georgian Dream government failed to boost the economy.
The former head of the National Bank of Georgia Giorgi Kadagidze stated that "when something bad happens to Lari it indicates on economic problems."
He said that over the past 30 years the whole money Georgia receives from exports is four billion USD, while in the same period Ireland increased the figure to 30 billion USD, Singapore to 80 billion USD and Estonia up to 15 billion USD.
"We should speak about the problems in our economy, which is the cause of other problems," he said.
Economist Akaki Tsomaia says that the National Bank should allow issuing of loans in the dollar, which will help the rate of the national currency.
Lari started devaluation against dollar back in 2014, under the Georgian Dream leadership.
Before 2014 lari rate against the dollar was 1.76-1.78.
The Georgian Dream leadership was stating that the reasons for the devaluation were "external shocks and the wrong policy of then head of the National Bank Giorgi Kadagidze."
The unrest in Tbilisi in mid-June was triggered by an address of a Russian MP from the seat of the Georgian parliamentary speaker during an international religious event.
People went to the street to protest the presence of the MP from the occupant country at the high tribune, which forced Russian MPs to leave Georgia the same day, on June 20.
Russia responded to the "abuse" with the ban on direct flights to Georgia, starting from July 8.
Last year 1.2 million Russian tourists visited Georgia, which equaled about 250-300 million USD income for the country.