Which countries invest in Georgia's energy sector?
By Tea Mariamidze
Monday, August 26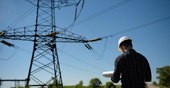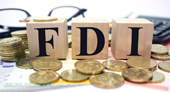 Foreign direct investment in Georgia's energy sector totaled $ 120 million 794 thousand in 2018, which is 56.9% less than in 2017 ($280 million 557.5 thousand).
The information published by Georgia's National Statistics Office (Geostat) reads that since 2013 to the first quarter of 2019, most foreign investments in the energy sector were from the Czech Republic, followed by the Netherlands, Luxembourg, the Republic of Korea and international organizations.
The list of the countries that invested the most in Georgia's energy sector looks as follows:
1. Czech Republic - $374,975.9
2. The Netherlands -$ 170,959.0
3. Luxembourg - $127,521.2
4. Korea - $127,050.9
5. International Organizations - $101,343.9
6. Turkey - $100,272.8
7. Azerbaijan - $38,619.0
8. Kazakhstan - $16,918.9
9. Russia - $12,467.4
10. Austria - $12,453.6
In total, FDIs in Georgia amounted to $1 265.2 million in 2018 down 35.5 percent from 2017 and up 2.7 percent from the preliminary data of 2018.
Share of FDI by three major economic sectors reached 48.0 percent in 2018. The largest share of FDI was allocated in the financial sector, totaling $270.7 million. The construction sector was the second with USD 173.0 million, followed by the transports and communications with $163.0 million. In addition, the manufacturing sector has 11.1% of FDI, followed by real estate – 10.4%, energy sector – 9.5%, hotels, and restaurants – 6.2% and mining 4.9%.
The Ministry of Economy and Sustainable Development of Georgia said earlier that the energy sector remains one of the most growing and investment-friendly sectors of the Georgian economy.
The ministry informed that more than $ 201 million was invested in the construction of energy facilities in Georgia in 2018 – 2019 and 28 Memorandums of Understanding have already been signed on the construction of energy facilities in Georgia.
Deputy Minister of Economy and Sustainable Development of Georgia Davit Tvalabeishvili said earlier this month that there is great interest from both international and local investors in the construction of energy facilities in Georgia.
"The consumption in the country is increasing by an average of 5% annually as a result of rising commercial and domestic demand. Investors are also interested in the ongoing liberalization in the energy field, which will create a competitive electricity market, "he said.
Tvalabeishvili noted projects launched in Georgia's energy sector in 2018-2019 will bring more than a billion dollars of investment.
Deputy Minister said the country needs new energy generation facilities, which will ensure Georgia's uninterrupted energy supply and further economic development of the country. According to him, the projected capacity of 11 hydroelectric plants in operation in 2018 - 2019 is 98 MW, and in the next two years, 16 more small and medium hydro plants will be added to the country's energy sector, with an installed capacity of 100 MW and an estimated investment of $180 million.
In addition to the FDIs in the energy sector, Statistics Office said imports of electricity in the first half of this year amounted to $27 million 553 thousand, which is about $3 million less than last year's figure ($ 30 million 748 thousand).