Ministry of Environment and Agriculture to establish two new agencies
By Tea Mariamidze
Monday,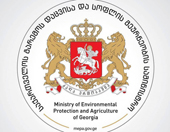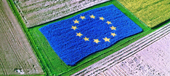 Georgia's Ministry of Environment and Agriculture plans to establish two new structures – Governance Unit and Payer Agency in 2020.
The information is written in the Draft Strategy of Agriculture and Rural Development of Georgia 2021-2027.
Deputy Minister of Environment and Agriculture Khatia Tsilosani explained that these agencies have already been created but are being transformed.
"The project governance agency that has been transformed into the Rural Development Agency is the same Payer Agency that the strategy is talking about," she said.
As for the Governance Unit, the deputy minister says its function should be central, and the department has a policy and analytics department, as well as a department for rural development, agriculture and food.
"The functions of these two departments will be united so that it has the function of a governing body," she noted.
Tsilosani added that all these processes are not explained in the draft strategy because now it is a process of transformation.
"With the current budgetary arrangement, it is not possible to transform something in the middle of the year, as it requires relevant changes to the Ministry's regulations and so on," she noted.
The draft strategy reads that starting from 2020, following the example of EU practice, the Ministry of Environment and Agriculture of Georgia plans to create new structural units to increase the effectiveness of strategy development and implementation.
"The key function of the Governance Unit will be to develop a strategy, coordinate its implementation, and monitor and evaluate its work while the Payer Agency ensures the implementation of activities specified in the Strategy Action Plan directly within the competences of the Ministry of Environment Protection and Agriculture of Georgia," the document reads.
Moreover, it says the composition and provision of the existing Inter-Agency Rural Development Coordination Council will be updated that provide oversight of strategy implementation, change in strategy/action plan, review of monitoring and evaluation reports and their adoption and submission to the Government of Georgia.
The draft strategy was prepared by the Ministry of Environment and Agriculture, with the support of the European Union, with the involvement of experts from the United Nations Food and Agriculture Organization (FAO) and the United Nations Development Program (UNDP).
It is also accompanied by a draft Action Plan for 2021-2023. According to the Ministry, the strategy and its action plan will be financed by the state budget of Georgia, with a projected budget of at least GEL 2 billion for the period 2021-2027.